Buy bulbs nearby Dublin
Looking for bulbs in Dublin? At Jones Garden Centre in Donabate, Dublin, we have a wide range of bulbs. We have bulbs for sale all year round that suit the time of year. You can come to our garden centre for the right garden bulbs for every garden and in every style. Not sure which bulbs to plant now? You can always ask one of our employees for gardening advice.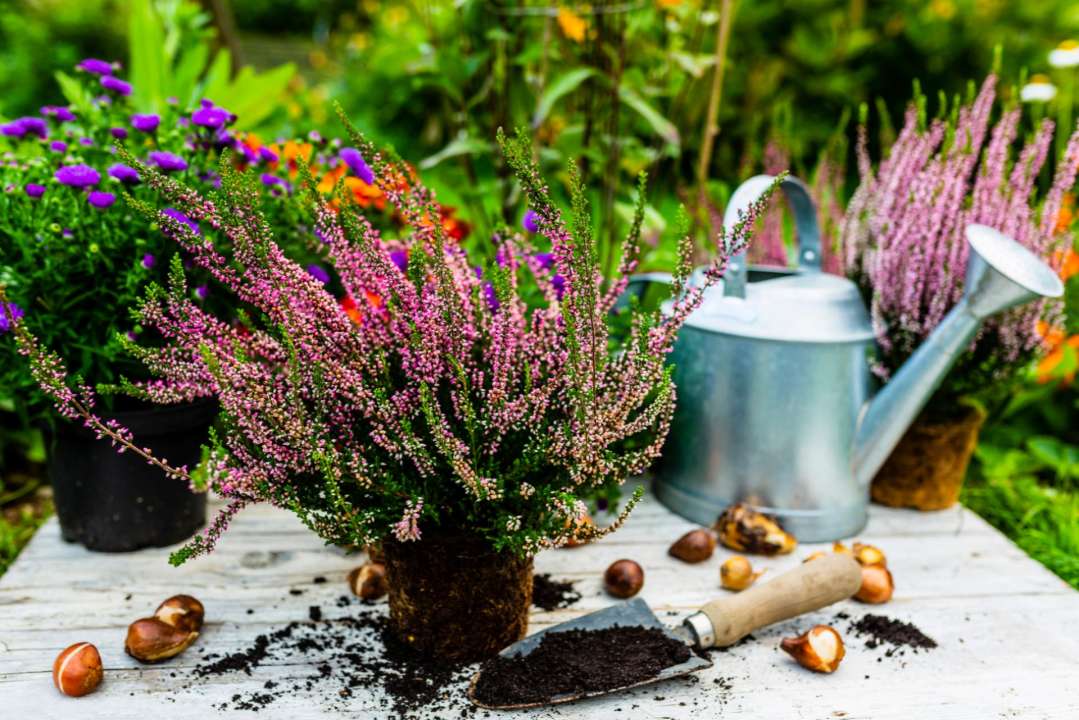 Bulbs for sale in Donabate!
Want to buy plant bulbs nearby? At Jones Garden Centre we only sell the best garden bulbs in Ireland. Our bulbs are from the best brands in the gardening industry, such as Kapiteyn and Taylors bulbs. In our wide range we sell many different types of bulbs, including:
Cottage garden bulbs;

Taylors bulbs veg;

Spring flowering bulbs;

Dwarf flowering bulbs.
When to plant flowering bulbs?
In general, you plant flower bulbs in autumn, so that they bloom nicely in the spring. When you do this exactly does not matter much, as long as it is before the first frost. Once the grond is frozen, there are no longer enough nutrients in the soil and the bulbs will not live up to their full potential. So try to plant the bulbs between September and November. In addition, it is best to plant bulbs in the ground as soon as possible after purchase.
How to plant bulbs
Fortunately, it is not difficult to plant flower bulbs. Dig a hole about three times the length of the bulb. Then place the flower bulb in the hole, with the tip pointing up. The next bulb you plant should be planted about the width of three bulbs away. Then cover the planted bulbs with soil and water the bulbs.
Flowering bulbs near me: Jones Garden Centre Donabate
For garden bulbs near Donabate, Jones Garden Centre is the place to be. Also check out our BBQ's, garden furniture and our fully covered plant area while you are around. There is free parking at the garden centre, so you can also come to us if you have to come from further afield. Jones Garden Centre is easily accessible from Dublin, Ashbourne, Drogheda and Balbriggan. Furthermore, Jones is wheelchair accessible and we have free wifi. For refreshments you can visit our restaurant and café serving breakfast, lunch and afternoon tea. We hope to welcome you soon to the garden bulbs department at Jones Garden Centre.