Unleash the Enchantment of Christmas in Ireland at Jones Garden Centre
At Jones Garden Centre, we're here to turn your Christmas dreams into sparkling reality. Dive into the heart of Ireland's festive spirit as we offer you a delightful array of holiday treasures that will infuse your season with warmth, wonder, and pure joy. Explore the enchanting realms that await you:
Artificial Christmas Trees near you
Why fuss over the hassle when you can bask in the festive enchantment hassle-free? Our Artificial Christmas Trees are a sight to behold. Immerse yourself in the convenience and delight they bring to your celebrations. From traditional classics to modern marvels, discover the perfect tree to grace your Irish home with elegance and ease.
Both in store in Donabate and online in our webshop you will find artificial Christmas trees from Kaemingk and National Tree Company. Explore our range of artificial Christmas trees such as:
Newberry Tree
Grandis Fir Tree
Frosted Grandis Tree
Pre-lit Trees
Frosted and snowy Christmas trees
Kingswood Pencil Tree
Mini Christmas Trees
Micro LED Pot Trees
Tree stands for all size trees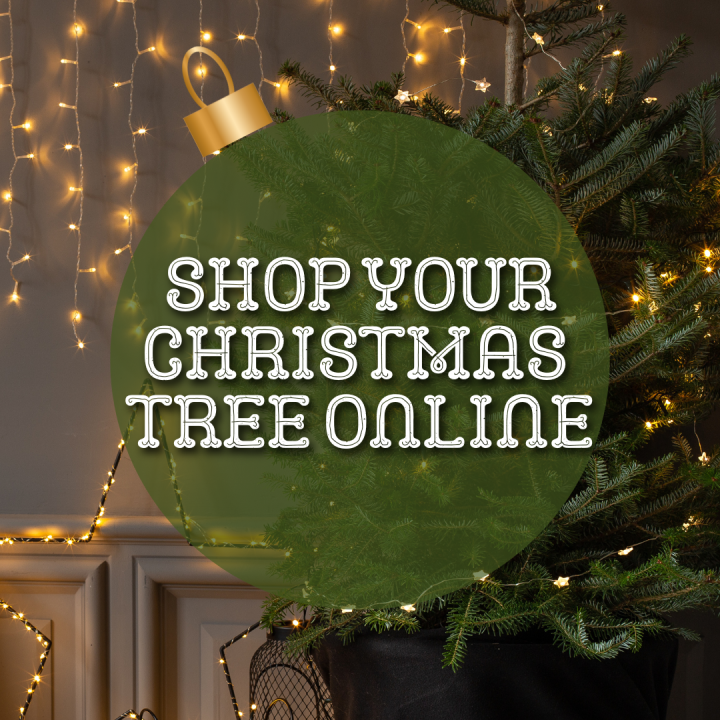 Real Christmas Trees in Donabate
Embrace the timeless allure of the season with our Real Christmas Trees. Fill your home with the delightful aroma of evergreens and the authentic charm that only a genuine tree can provide. Choose from a lovingly grown selection, ensuring your festivities are steeped in cherished tradition.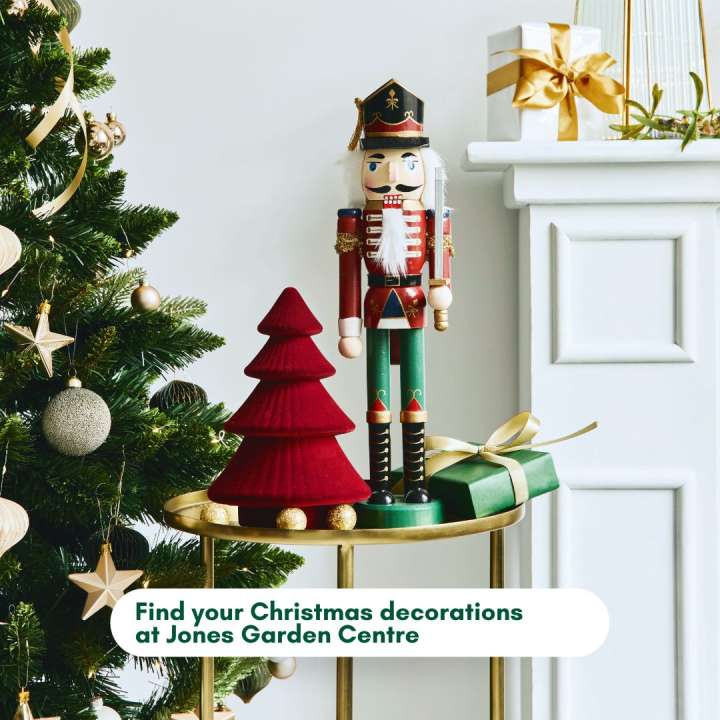 Christmas Decorations for Your Home and Tree
Elevate your holiday décor with our exquisite Christmas Decorations. Each ornament we offer tells a tale of joy and wonder, eager to grace your tree and home. Delve into a world of baubles, lights, and festive embellishments, allowing you to craft a magical atmosphere that's uniquely yours.
Christmas Themes 2023 at Jones Garden Centre
Unleash your creativity and immerse yourself in our captivating Christmas Themes. Whether you're drawn to the classic beauty of Winter Frost, the playful allure of Santa's Workshop, or any other enchanting theme, we have an assortment of decorations that cater to your unique style. Transform your space into a festive haven that resonates deeply with your heart.
Lemax Christmas Villages Online
Step into a world of miniature marvels with our Villages collection by Lemax. Craft your very own enchanting village scene, complete with intricately designed buildings, figurines, and twinkling lights. Dive headfirst into the magic of these miniature worlds, letting your imagination roam free amidst the heartwarming charm of Christmas in Ireland.
Shop Christmas at Jones Garden Centre in Donabate
Experience the joy of Christmas shopping like never before at Jones Garden Centre, where the magic of the season comes alive both online and in our store in Donabate. Whether you choose to explore our extensive collection from the comfort of your home or immerse yourself in the festive atmosphere of our Donabate store, you'll find an enchanting array of Christmas treasures waiting for you.