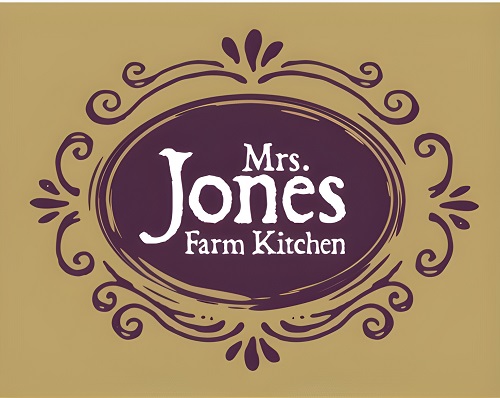 Mrs. Jones Farm Kitchen
Step into the delightful world of Mrs. Jones Farm Kitchen, a hidden gem nestled within the charming Jones Garden Centre. Since opening its doors in 2013, this enchanting café has captured the hearts of locals and visitors alike with its warm ambiance and delectable treats.
Homemade deliciousness
Prepare to tantalise your taste buds with a heavenly selection of homemade cakes, aromatic coffees, and an array of culinary delights that will leave you yearning for more. Every morsel is crafted with love and care, ensuring that each bite transports you to a realm of pure culinary bliss.
Join us 7 days a week for breakfast
Start your day off right with our mouthwatering breakfast offerings, available from 9 am to 11.50 am*, Monday to Saturday. On Sundays and Bank Holidays, join us from 10 am to 12:15* pm to savor a leisurely morning meal.
*Subject to Change
Enjoy a lovely lunch or dinner at Jones Garden Centre
For those seeking a delightful lunch or dinner experience, our doors are open from 12:15 pm to 4:30 pm, Monday to Saturday, and 12:30 pm to 4:30 pm on Sundays and Bank Holidays.
Freshly baked cakes by Mrs. Jones
While these are our usual serving times, we understand that schedules may vary. Rest assured, we adapt to accommodate your needs. Please note that availability is key when it comes to our heavenly cakes and scones, which are available all day but in limited quantities. And let's not forget about our exquisite coffee, a delightful companion to any moment you choose to indulge.
Enjoy your day at Jones Garden Centre
At Mrs. Jones Farm Kitchen, we strive to create an inviting space where friends and family can gather and savor memorable moments together. While we do not accept bookings as a general rule, we gladly welcome large groups with open arms. To ensure a seamless experience for your special gathering, please reach out to us at least a week in advance by calling (01) 8401781 or sending us an email at cafe@jonesgc.com.
We look forward to serving you with a smile and creating unforgettable memories that will leave you longing to return for more.