Spring Flowering Bulbs
Gardening means planning ahead sometimes. So if you want to have a bright colourful garden next spring, autumn is the time to plant your Spring flowering bulbs. Examples of spring bulbs are the Crocuses, Hyacinths, Tulips and Narcissi. You can order all these and more at Jones Garden Center, here online in our webshop or in our garden center in Dublin, where our experts gladly help you.
Spring Bulbs: The Ultimate Guide to Buying and Planting the Perfect Spring Flowers
‍Light the fire, bring on the dancing girls, and break out the carols. With winter now officially behind us, it's time to rejoice with a seasonal celebration fit for an emperor. And what better way to wine and dine with your guests than by offering them a bowl of steaming hot spring bulbs? The sight of these gorgeous flowers growing in your backyard will make you feel as if you've entered an enchanted world from centuries past. While most people associate crocus and daffodil with this time of year, there are plenty of other spring bulbs that can be just as beautiful when planted in your garden. Let's take a look at everything you need to know about buying and planting these wonderful plants…
What is a Spring Bulb?
A spring bulb is any type of flowering plant that grows from a root that has been "forced" to bloom early, usually by chilling or interrupting its natural rest cycle. These plants are usually characterised by having a short, thick stem, and usually produce one large flower on top, followed by a plant with multiple bulbs. Most spring bulbs are planted in the ground during the fall so they can go into dormancy during the cold winter months. Because they're grown in this way, spring bulbs can be planted in almost any climate, even in areas where frost is still a danger. The most common spring bulbs are daffodils, tulips, hyacinths, and crocuses, but many other varieties can be just as beautiful. Some of these include cyclamen, jonquil, grape hyacinth, and amaryllis.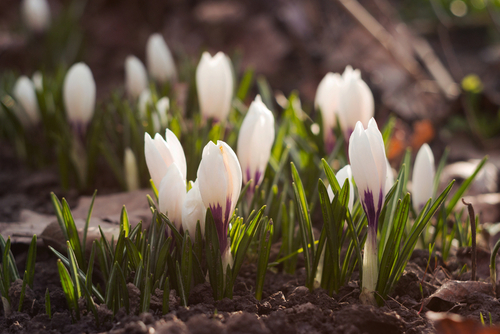 When to Plant Spring Bulbs
While you can plant your spring bulbs in the fall, the best time to plant them is in the early spring. Bulbs planted in the fall will stay dormant and wait for the right time to bloom. Whereas, when you plant them in the spring, they will bloom immediately. If you do decide to plant your bulbs in the fall, you should wait until the ground is completely cool from the frost. If the ground is still warm, it can cause the bulbs to rot before they can grow.
How to Plant Spring Bulbs
When you're planting your bulbs, you need to make sure that their growing points are facing upwards to give them the best chance of survival. You can do this by either planting the bulbs with their growing points close to the surface or by covering them with some soil and then firming them down gently. You can either plant your bulbs directly in your garden or you can use pots or bags to keep them contained when they start to grow.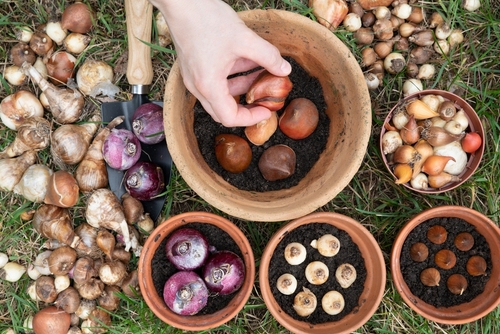 Tips for Buying the Right Spring Bulb
When it comes to buying your bulbs, there are a few things that you need to keep in mind.
For starters, you should always check the date on the packaging. You don't want to buy bulbs that are too old.

You should also make sure that the bulbs are firm and free of any mold or discoloration. If they are soft or have any brown spots, they are too old and should be avoided.

You should also make sure that the bulbs have not been crushed, as this can cause them to rot.
Buy your Spring Flowering Bulbs at Jones
Spring bulbs are beautiful, fragrant flowers that bring color to your garden when the rest of your plants are still dormant. You can buy many different varieties of spring bulbs in the fall, or you can choose to plant individual varieties when the weather is warm enough. You can plant your bulbs in pots or directly in the ground, but make sure you water them regularly when they are first planted. Shop your favourite spring flowering bulbs in our webshop or come visit our garden centre in Donabate!