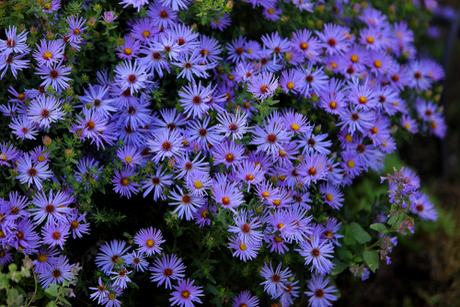 As the days grow shorter and the air turns crisp, there's something truly magical about witnessing the transformation of our gardens into a kaleidoscope of warm hues. At Jones Garden Centre in Donabate, we take pride in offering a delightful selection of plants that will infuse your garden with breathtaking autumn colours. Let's celebrate the season with a burst of reds, oranges, and yellows, as we explore the top 5 green autumn plants and top 5 flowering autumn plants available at our garden centre. Get ready to revel in the beauty of a colourful garden that will bring joy to your outdoor space throughout the autumn months.
The Charm of a Colourful Autumn Garden
Welcoming autumn with a vibrant garden can truly elevate your outdoor experience. The rich, fiery tones provide a warm and inviting atmosphere, making your garden the perfect place to relax and enjoy nature's artwork. Whether you prefer the subtlety of green foliage or the explosion of colourful blooms, our carefully curated selection will cater to all tastes, ensuring your garden is a visual delight during this season of change.
Top 5 Autumn Plants to Add some Green to Your Garden
Japanese Maple (Acer palmatum): Renowned for its striking foliage, Japanese Maple showcases hues of red, orange, and yellow as the weather cools. Its elegant and delicate leaves add a touch of grace to any garden.
Boxwood (Buxus sempervirens): With its evergreen leaves, Boxwood maintains its lush greenery, providing an excellent backdrop for the changing colours of autumn.
Heuchera (Heuchera spp.): This perennial delights with its stunning foliage in various shades of green, burgundy, and bronze, enhancing the autumn landscape with its captivating hues.
Bergenia (Bergenia cordifolia): The bold, glossy leaves of Bergenia create an impressive carpet of green that offers a striking contrast to the surrounding autumn colours.
Hellebore (Helleborus spp.): Often blooming in winter, Hellebores boast evergreen foliage that gracefully endures the changing seasons, remaining a beautiful green presence in the autumn garden.
Top 5 Flowering Autumn Plants for Gorgeous Autumn Colours
Sedum (Sedum spp.): With their late-season blooms, Sedums provide a burst of colour in shades of pink, red, and white, attracting butterflies and bees to your garden.
Chrysanthemums (Chrysanthemum spp.): Known as autumn's classic bloomers, Chrysanthemums come in a wide array of colours, adding a delightful pop to your autumn garden.
Asters (Aster spp.): These daisy-like flowers come in shades of pink, purple, and white, blooming in abundance during the cooler autumn days.
Autumn Crocus (Colchicum autumnale): A welcome surprise, these crocuses bloom in autumn, providing delicate pink or lavender flowers that are a delight to behold.
Japanese Anemone (Anemone hupehensis): Graceful and elegant, Japanese Anemones offer charming pink or white flowers that dance in the autumn breeze.
Buy Autumn Plants at Jones Garden Centre in Donabate or Shop Online
At Jones Garden Centre in Donabate, we understand the joy of creating an enchanting autumn garden that bursts with colour and life. Visit our garden centre to explore our wide selection of plants, expert advice, and everything you need to make your autumn garden a captivating and awe-inspiring masterpiece. Embrace the autumn's palette and let nature's artistry unfold in your garden. Happy gardening!