Tree Decorations
The holiday season is just around the corner, and there's no better way to get into the festive spirit than by adorning your Christmas tree with beautiful decorations. At Jones Garden Centre in Donabate, you can find a stunning array of Christmas tree decorations that cater to various styles, carefully curated to align with the latest trends. Whether you prefer the traditional charm of red and white, the contemporary allure of pastel hues like soft pink and blue, or you want to take a bold step with gold or silver accents, Jones Garden Centre has got you covered. Browse our online shop or come visit us in Donabate.
ARTIFICIAL CHRISTMAS TREES REAL CHRISTMAS TREES CHRISTMAS DECORATIONS
Christmas Tree Decorations at Jones Garden Centre
Whether you're planning to visit Jones Garden Centre in Donabate in person or prefer the convenience of online shopping, you'll have access to an extensive collection of Christmas tree decorations that will suit your style and preferences. So, this holiday season, let your creativity run wild and transform your Christmas tree into a masterpiece that will bring joy and festive cheer to your home.
Traditional Elegance: Red and White
If you're a fan of timeless Christmas charm, consider decking your tree in classic red and white decorations. These colours evoke warmth and nostalgia, making your tree a true symbol of the holiday season. You'll find an assortment of red and white bulbs, tree skirts, ornamental hangers, and tinsels to create a stunning traditional look.
Contemporary Chic: Soft Pink and Blue
For those who like to stay on-trend and embrace a more modern aesthetic, Jones Garden Centre offers a selection of decorations in soft pink and blue tones. These pastel shades bring a fresh and stylish vibe to your tree, making it a focal point of contemporary elegance. Mix and match ornaments and tinsels in these shades to achieve the perfect pastel palette that suits your unique style.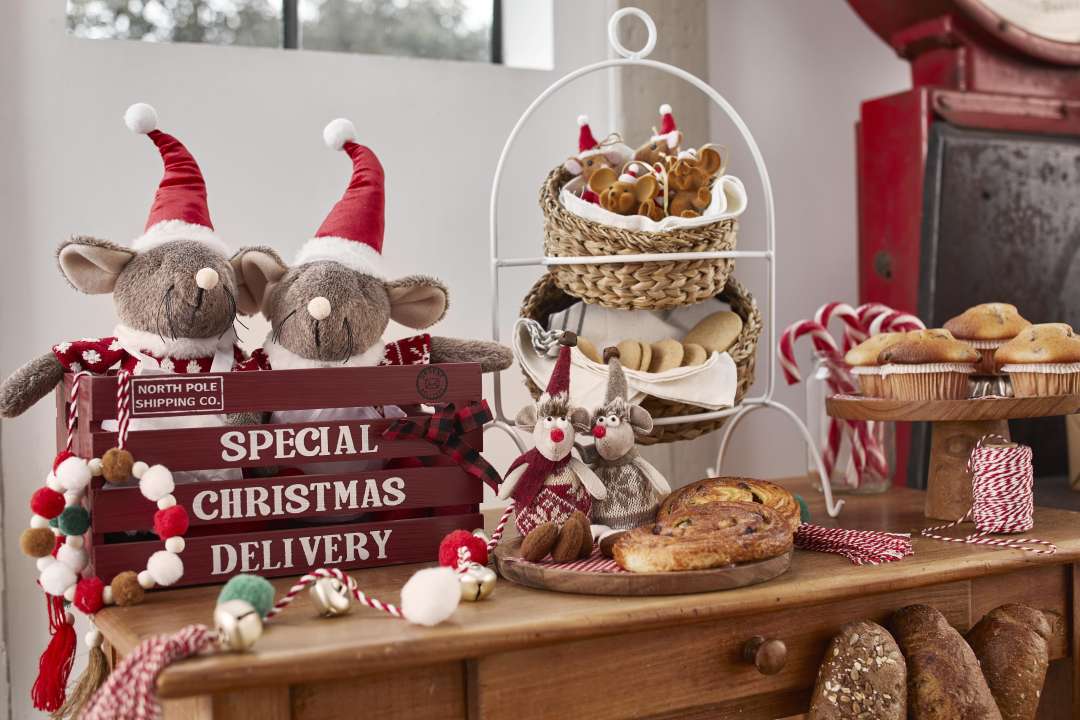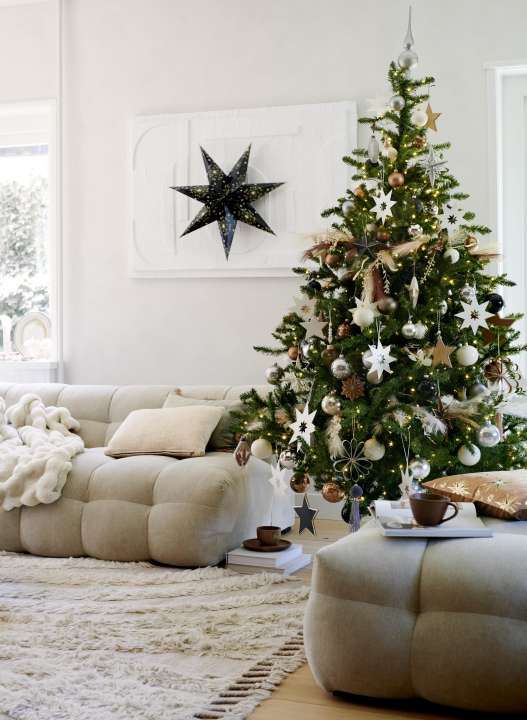 Dazzling Glamour: Gold or Silver Extravaganza
If you're feeling adventurous and want to make a statement this holiday season, why not go for gold or silver? Decorating your tree in these shimmering metallic hues adds a touch of luxury and opulence to your home decor. From golden baubles to silver tinsels, Jones Garden Centre has a wide range of glitzy decorations to help you create a dazzling and memorable tree.
Buy Christmas decorations at Jones Garden Centre
Decking the halls for Christmas has never been easier thanks to Jones Garden Centre in Donabate. Whether you choose to visit our charming physical store or explore our user-friendly webshop, you'll discover a treasure trove of Christmas delights awaiting you. In addition to an exquisite selection of Christmas tree decorations designed to cater to various styles and trends, we proudly offer artificial Christmas trees, energy-efficient Christmas lights available in solar or battery-operated options, and a wide range of decorations suitable for both indoor and outdoor use such as our range of Lemax Christmas villages. This festive season, let Jones Garden Centre be your one-stop destination for all your holiday decorating needs, and transform your home into a winter wonderland of enchantment.