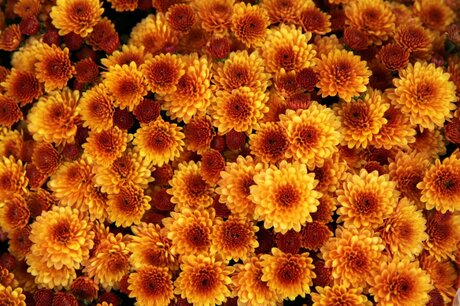 During the Autumn months we will have a wide range and variety of autumn plants.
These will include a range from:
Cyclamen / Autumn flowering heathers
Primrose
Chrysanthemums
Wall flowers - erysimum
Viola - pansies
And much more in store.
QUICK TIP: We also recommended you take a look at planting your spring bulbs in this season to stay one step ahead.
Cyclamen
Cyclamen are long lasting colourful hardy plants that flower from autumn to spring. They are tolerant of partial shade making them ideal for planting under trees. We recommend you grow them in well drained soil and avoid over watering, especially on them wet weeks we endure over the winter months.
Primrose
Primrose provide vibrant colours from september onwards and keep your garden filled with life and colour. They are perfect for borders and containers. They love to grow in the sun so avoid heavy shaded areas. Primrose also thrive in fertile, moist, well drained soil.
Chrysanthemums (garden mums)
Chrysanthemums have so much to offer in terms of beautiful autumn flowering perennials. They are available in a wide variety of colours giving you more options in which direction you want to take your autumn garden. They love sunny well drained areas and are suitable for all soil types.
Wall Flowers
Sweetly scented wall flowers display long lasting colourful blossoms. They flower in both Autumn and Spring. They are also fantastic for beds and containers depending on your needs and wants. Wall flowers will even grow in the poorest of soils, displaying how little care is required.
Violas
Masses of small flowers on compact growth. This long flowering plants likes sun or semi-shaded areas in your garden. The sweetly scented flowers are available in a wider range of colours. They are great for pots and hanging baskets in your garden.
Pansies
Flowering throughout the autumn and winter. These versatile plants have cheerful faces and promise to bring life and colour to your autumn garden.